Metos Center is a meeting place for professional kitchen experts - Metos FI
At Metos Center, you can test, learn and get inspired
Metos Center is a meeting place for experts in the professional kitchen industry and the largest exhibition of professional kitchen equipment in Finland. It serves thousands of experts in the professional kitchen industry both from Finland and abroad every year. For decades, the Center has organized equipment demos, testing, trainings, seminars and trade fairs. Within the walls of the Center, our customers have developed their concepts and recipes, and have had the opportunity to develop and enhance their own skills and operations.

A part of our main location in Kerava, Metos Center is a meeting place for industry professionals. It showcases the industry's new innovations and trends, as well as top-class professional kitchen equipment. In addition to hundreds of professional kitchen equipment, the Center's facilities include test kitchens, an auditorium, conference rooms and the staff restaurant Maku.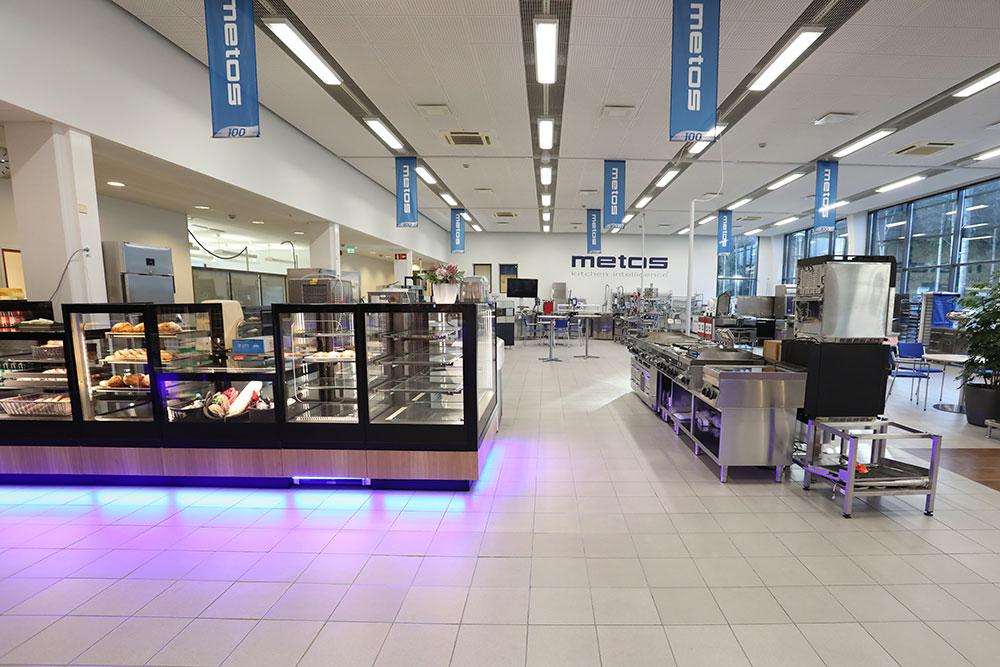 Visit us to experience and see how the equipment and processes work – this will help you evaluate what you should get for your professional kitchen and why.
Innovations, new solutions and the development of skills in the professional kitchen industry
We want to help our customers succeed. That's why we offer the opportunity to come to the Center to test and develop food production equipment, solutions and processes, raw materials or your own concepts, as well as to develop your skills or train your personnel in, for example, more energy-efficient food production.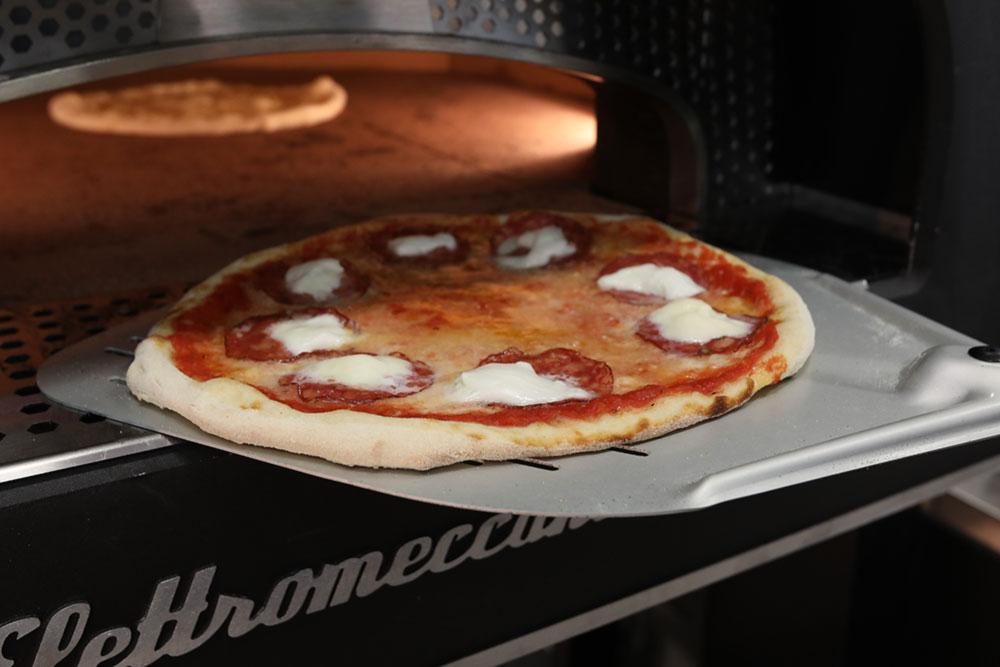 Please enter a valid video URL.
The URL can point to any video file or a Youtube video.
Metos Center is a meeting place for industry professionals.
Metos Fair, 2022
Industry experts at your service at Metos Center
In the user training offered at the Center, close attention is paid to the properties of the equipment and their efficient, safe and, for example, energy-saving use. In addition to our chef, our expert trainers are at your disposal. They can guide you and your staff, for example, in utilizing equipment automation.
Please note that a fee is charged for training provided by our trainers. All training events must always be agreed upon separately.
Metos Center's equipment exhibition
At the Center, you will find our equipment exhibition, which displays part of our extensive equipment selection and new innovations in the field, as well as solutions we have developed. A wide variety of equipment is on display – both new innovations and long-standing favorites of professional kitchens. Would you like to visit us and see for yourself? Contact the regional manager or key account manager in your own area.
Metos Center's Restaurant Maku is a luxurious staff restaurant. The restaurant serves first-class meals, and it also serves as a showcase environment. Maku is often used as a testing ground for new solutions and it allows us to try out equipment and tools in a real kitchen environment.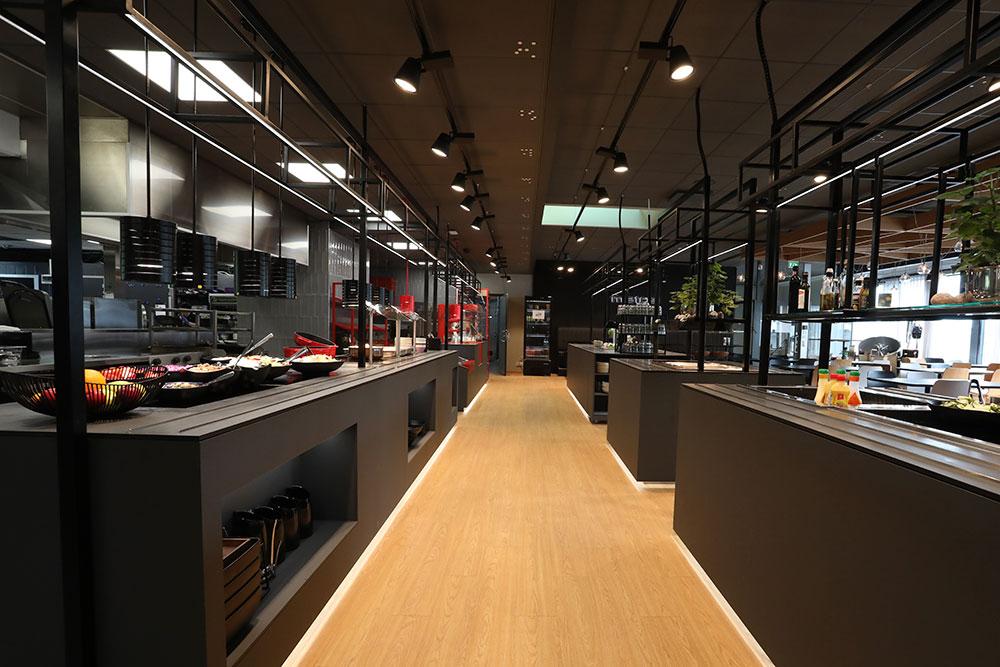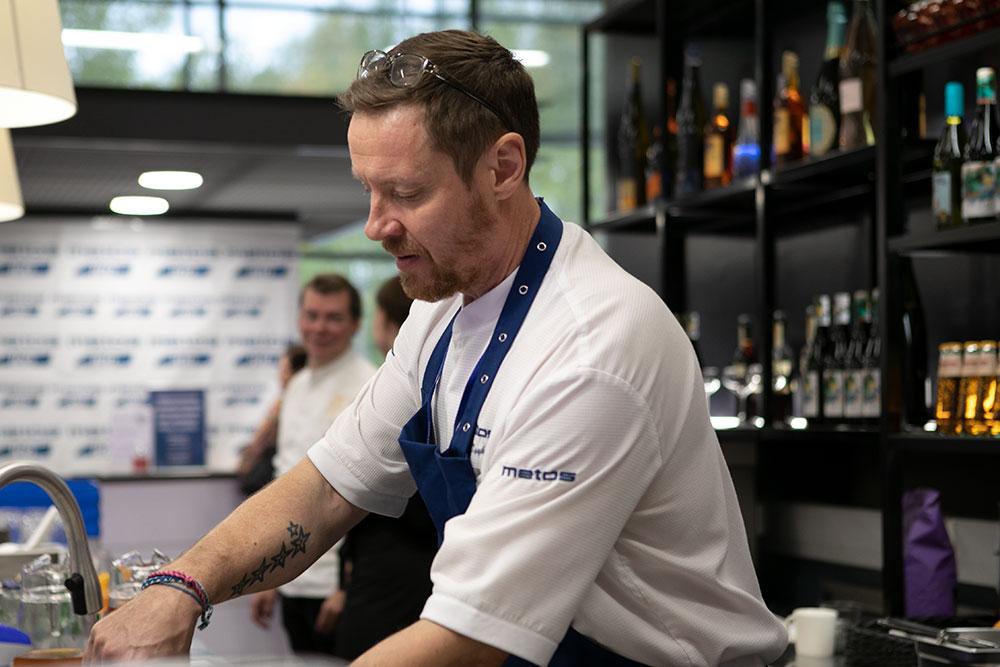 An auditorium and conference rooms
There is an auditorium on the ground floor of the Center, suited for training events and seminars of up to 80 participants. The Center also has conference rooms. Depending on the room, the conference rooms can accommodate approximately 10–40 people. If you want to hold a meeting at our premises, contact us using the contact form.
Metos Center's test kitchens
Metos Center has two test kitchens at your disposal, Demo and the Test Kitchen, in addition to which there are several demo stations in the open exhibition space. You also have access to a combined test kitchen and conference room, Major.

The equipment available in Demo includes, for example, Europe's highest-quality live-fire pizza oven Metos Marana, Metos' top-quality iCombi combination ovens and the iVario contact cooking system. Depending on your needs, other equipment can also be moved into Demo for testing. In the open exhibition space, you will find, for example, sushi, street food and pizza concept demo stations, a pressure cooker, Proveno kettles, coffee and ice cream making equipment, and a drink bar station. Some of these can be connected to SmartKitchen's self-monitoring system, which is also on display at the Center.

Our Proveno kettles are currently in use in the test kitchen, and it offers an excellent opportunity to test various food production processes as well as the possibility of developing and improving them.

We can change the equipment of our test kitchens according to your needs, so you can use a test environment tailored to your own concepts and equipment solutions.
"Metos Center offers an excellent setting for getting to know the latest equipment technology. However, everything is always centered around the customer and tasty and memorable food."
– Olli Vuori, sales manager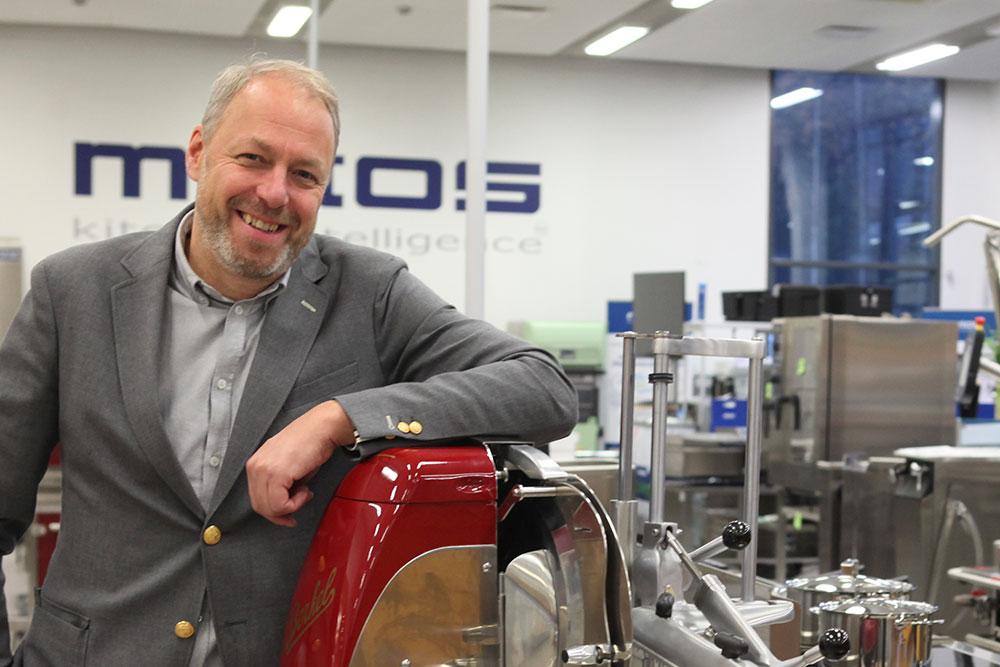 At our main location, in addition to the Center, you will find an Outlet store, which is generally open on weekdays from 8:00 to 15:00, apart from some exceptions.
Through the outlet, we sell brand new appliances and furniture returned from fairs, exhibitions and other events. The products are typically sold quickly, so the selection varies daily. The products for sale are mostly almost unused, fully functioning in terms of technology and in high demand due to their affordable price. If you happen to arrive at the right time, you can find great deals! The difference between outlet and new products is that the outlet products are given a functional warranty instead of the normal 12-month usage warranty.

Before you arrive, check that the Outlet is open. Opening hours and any exceptions can be found on the Outlet's website. In the online store, you can also find the equipment available in the Outlet.
Visit us and make use of our facilities!