The Metos brand is a guarantee of quality - Metos FI
Metos' high-quality product range
Metos' product range includes our own top-notch professional kitchen equipment manufactured in factories located in Finland – such as the world's best kettles – as well as market-leading international top brands and high-quality professional kitchen equipment from carefully selected partners.

Metos' extensive product range is partly based on the company's history, which is more than a hundred years long. Some of the brands in our selection – such as the famous Wexiödisk dishwashers for professional kitchens – were originally our own and have since grown into their own brands on the market.

We also have a long history with several leading professional kitchen brands. For example, Hällde has been our partner for half a century, and Rational's ovens, known and appreciated all over the world, have been exclusive to Metos since the beginning.

Other manufacturers' products in the Metos selection

New products added to our product range are selected based on our own know-how and evaluation, and on the phenomena and trends of the industry and the needs of our customers. Staying up-to-date on the market is one of the most important parts of our professional product managers' jobs. We take into account, among other things, the development of the operating environment and the industry, sustainability, our goal of always being at the forefront of development, and our mission to help our customers succeed.

We only accept products from other manufacturers into our selection after careful consideration. Before a new brand becomes a part of the Metos product range, it goes through a thorough assessment process. The product must meet our exact criteria.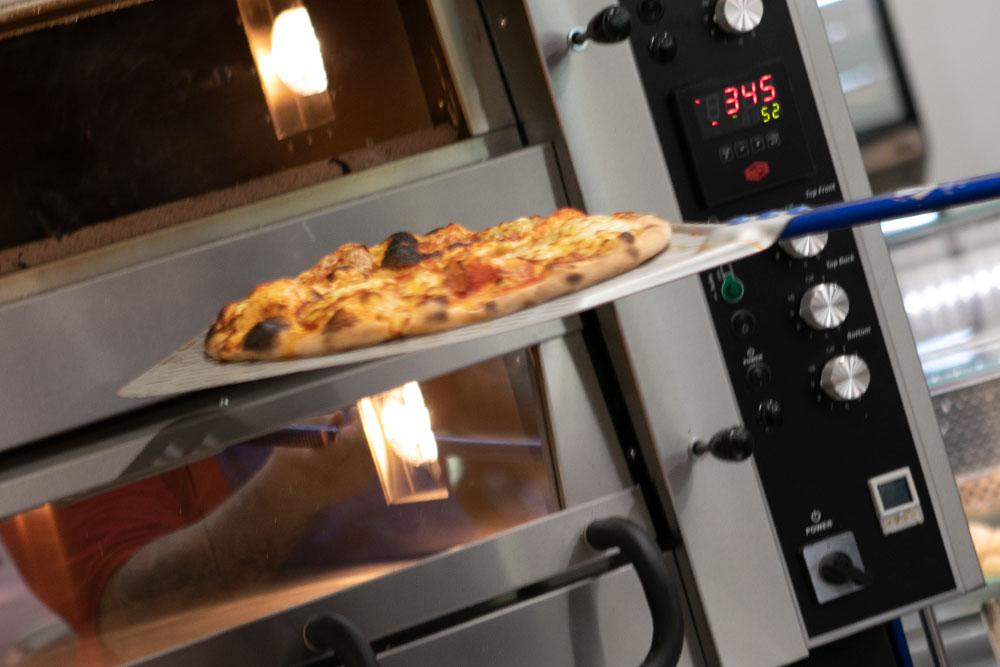 "All products must be tested thoroughly before they can be accepted as part of Metos' high-quality product range. We are very critical about it – the product must be able to do what is promised."
– Technical Support Manager Kari Willman
The Metos logo is a guarantee of quality

Before we accept products from other manufacturers into our selection, they undergo rigorous testing. The backgrounds of the products are carefully investigated and documentation – for example maintenance instructions, user manuals, spare part documents and technical data – is obtained for inspection.

Our own Technical Support Center inspects the products with extreme precision and performs detailed technical tests on them to ensure the safety and capacity of the equipment. For example, in operational safety testing, electrical and mechanical operational safety is investigated. In capacity testing, the actual consumption data is checked to ensure that the product is capable of handling the nominal capacity. Inspection reports are written for the tests and reviewed with the supplier. The entire testing process can sometimes take a very long time before the product is finally accepted into the Metos selection.

Metos' technical know-how is top-notch, and our technical guides are used and requested in the industry in several expert forums.

Sometimes the equipment is also tested in environments that are as authentic as possible. In these tests, selected products are made using the equipment, so that comparative information can be obtained, for example regarding baking times. The tests can also measure, for example, the equipment's energy consumption. Sometimes products are also delivered to customers for testing to obtain durability information. Naturally, one testing place is also our own Maku restaurant at the Metos Center.
However, we don't just evaluate the products and their technical features, we also evaluate the suppliers. If the supplier's own quality assurance process is good, it influences the selection process. The suppliers' values and responsibility is one of our most important evaluation criteria, which we assess with the suppliers' responsibility survey.
When you buy a Metos product, you buy the entire service package

When you buy professional kitchen equipment from Metos, you're not just buying a physical item. Equipment purchased from Metos has passed a careful technical inspection, and in addition, you will receive spare parts service, technical support, installation service, user training and other training tailored to the customer's needs, for example concerning the equipment's energy efficiency. And, of course, the other life-cycle services for the equipment – periodic maintenance and corrective maintenance, and finally a recycling service.

Metos also gives all of the equipment it sells a warranty of at least one year.

When you buy equipment from Metos, you always get much more than just a product. You get access to the expertise of the entire organization.
Metos' own production

Metos has its own factory in Kerava and a furniture factory in Sorsakoski. Our own production includes, among other things, the world's best kettles and their accessories as well as professional kitchen furniture. Product development and testing of Metos' own production takes place in Finland and is carried out with excellence and professional pride accumulated over a hundred years.
Please enter a valid video URL.
The URL can point to any video file or a Youtube video.
"We offer customized packages so that the end result is good and functional from the customer's point of view."
– Risto Koskelainen, production development manager
Metos WD – high-quality dishwashers from Wexiödisk

Originally, Wexiödisk was a business unit of the Metos group. It was focused on the design, manufacture and marketing of dishwashing solutions for professional kitchens. Through the companies' shared history, the production of dishwashing solutions and product development have also been shared. Today, Wexiödisk, located in Växjö, Sweden, is the largest company in its field in the Nordic countries. Founded in 1972, the company has focused on controlling costs created over the life cycle of a dishwasher and has succeeded in developing numerous solutions that have reduced the consumption of water, energy and detergents in professional kitchens. Wexiödisk's dishwashing solutions have two sales channels. The products are sold both through Metos' own sales units and through importers in different parts of the world.

Products from Ali Group's manufacturers through us

We are part of the world's largest providers of food service equipment, Ali Group, which also means we can more easily offer to our customers the brands owned by Ali Group. All products included in our range go through the same approval process.