Metos professional kitchen design service combines experience with vision - Metos FI
Metos professional kitchen design service combines experience with vision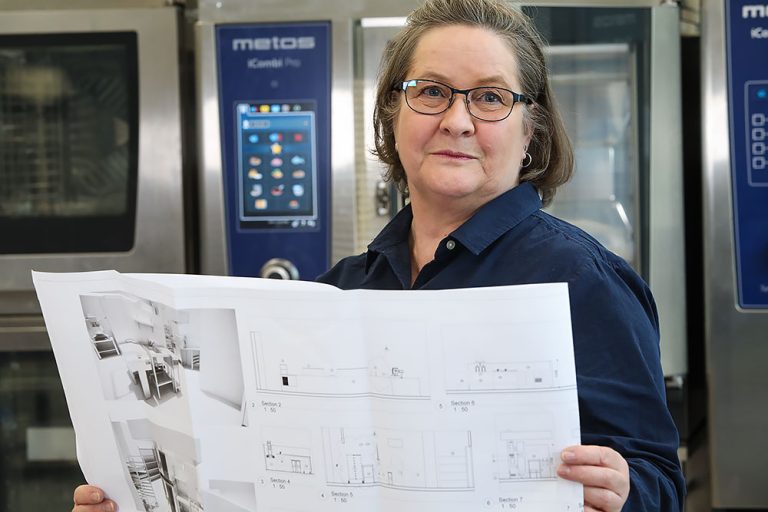 The goal of professional kitchen design is a kitchen that is as efficient and functional as possible, with the lowest possible operating costs. "The design service is the first part of Metos' powerful service package," says kitchen designer Päivi Pulsa. "Maybe even the most important."
Through competent kitchen design, we want to ensure the functionality of professional kitchens – even in the long term. We can also take into account possible future needs, so that changes can be made smoothly and economically. "Our long experience helps us to imagine the future," emphasizes Pulsa. Metos has experience in kitchen design since the 1950s, and Päivi has more than 30 years of experience herself.
Every professional kitchen is the right size for Metos' design service.
Our design service creates about 1300 designs every year. In ten years, that already means 13,000 plans... and we learn from each one. Oftentimes, the designers receive feedback on the practical functionality of the implemented kitchens and the users' wishes, as well. "Our customers' operations develop and change, and so does Metos," says Päivi Pulsa.
The diversity of projects makes the kitchen designers' work interesting. According to Päivi Pulsa, equipment changes in a small restaurant are just as important to think through as the project plan of a huge new project. "The kitchen is always important to the customer. That's why every job is equally meaningful to us."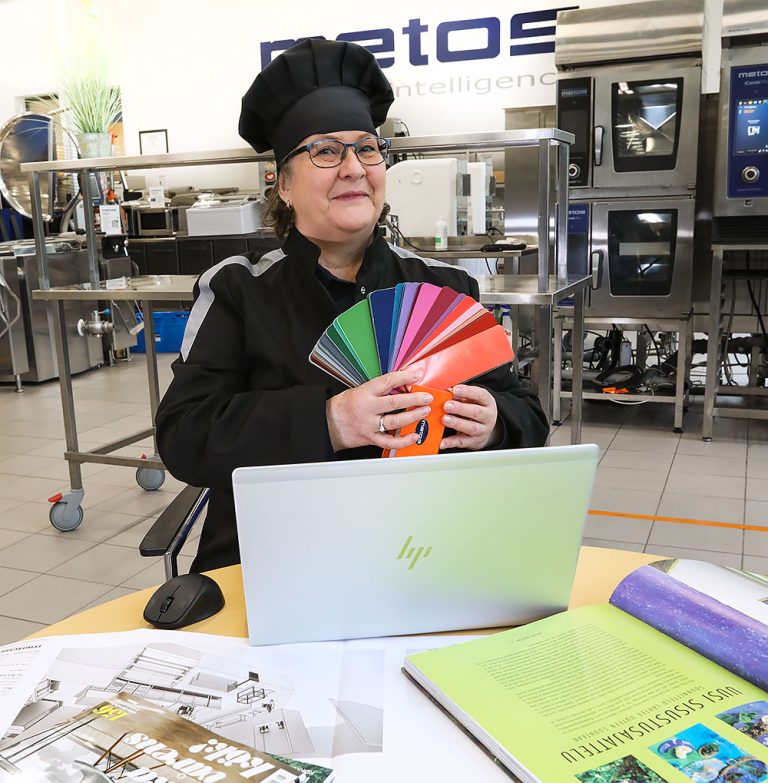 Building or renovating – the first step is good planning
"Every kitchen is different. The facilities, work methods and service paths of each of our kitchen customers' end customers are unique." The designs are tailored according to the customers' wishes and needs. "And if necessary, we can also customize the equipment, thanks to our own production," says Pulsa.
Metos is the professional kitchen market leader in Finland, the Baltic countries and the Benelux countries. This means we can also bring ideas and thoughts from Europe to Finland, for the benefit of our customers.
Our design service is used by, for example, chain restaurants, hotels, staff restaurants, fine dining restaurants, gas stations, shops, kindergartens, schools, hospitals and production kitchens, as well as various food industry production units.

We welcome you to tour your new kitchen - virtually!
AutoCAD and Revit are everyday tools of Metos' designers. The latest design technology speeds up and facilitates the flow of work, and ensures the functionality of the designs. "It's always fun when future users can already be invited to enter their new kitchen in the design phase – virtually," describes Päivi Pulsa.
In Metos' kitchen design work, Revit is increasingly replacing more traditional technologies, which of course are also in use alongside newer trends. "The work is always done according to what works best for the customer." If a paper plan is needed at the construction site, it will be delivered.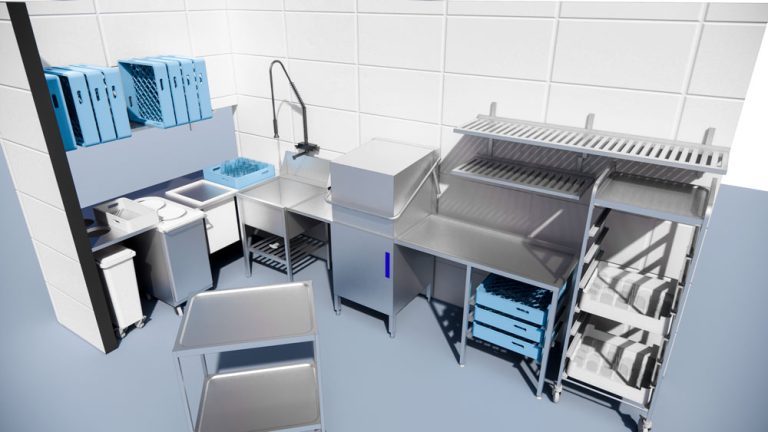 Together – from the start
Pulsa encourages customers to contact Metos' sales and engineering service as early as possible. "Working together always leads to a better end result."
The planning proceeds in collaboration with the customer, in the agreed manner and within the agreed schedule, either remotely or even on-site if necessary. "The customer always gets the last word in everything," Pulsa encourages design customers.
Learn more about the Metos design service